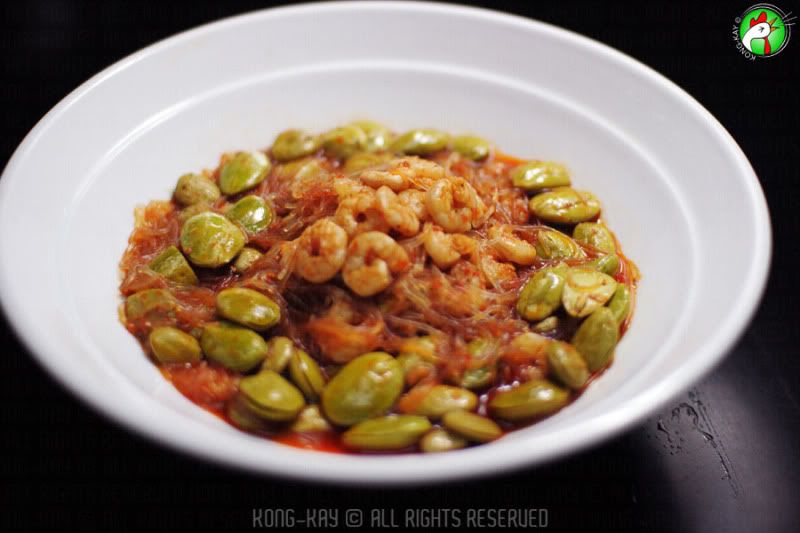 First off, this is my mom's handiwork all the way. It's one those times I go to the Native's market (Satok or 7th. Mile) that I come across the Petai. So it's a rarity have this dish in the house.
The beans can be best described: "Like asparagus, it contains certain amino acids that give a strong smell to one's urine, an effect that can be noticed up to two days after consumption. Like other beans, their complex carbohydrates can also cause strong-smelling flatulence." (en.wikipedia.org/wiki/Parkia_speciosa). So eating them is a love/hate affair: either you love them or hate them. Also the urine bit gives some people a sense of belief that they do have some detox properties. Whatever it is, this thing grows on you once you can a hang of it's taste.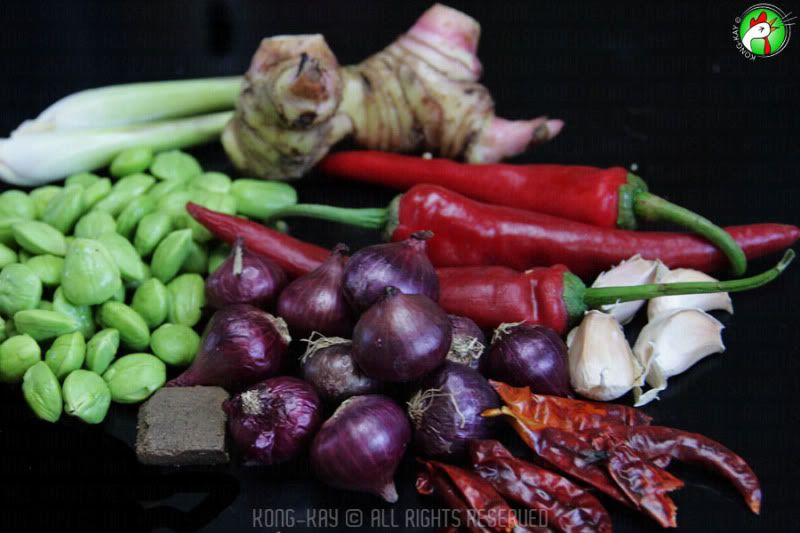 SAMBAL PASTE
---
•
6 Shallots • 2 Cloves Garlic • 3 Dried Chillies
• 4 Fresh Red Chillies • 1" Cube Knob Galangal •
1 Knob Balacan •
3 Stalks Lemongrass •
---
OTHER INGREDIENTS

---
•
1 Bunch Glass Vermicelli (Tanghoon)
• 2 Tbsp. Wet Tamarind •
A Dozen Small Shrimps (Shelled) •
2 Dozens Petai
---
METHOD
---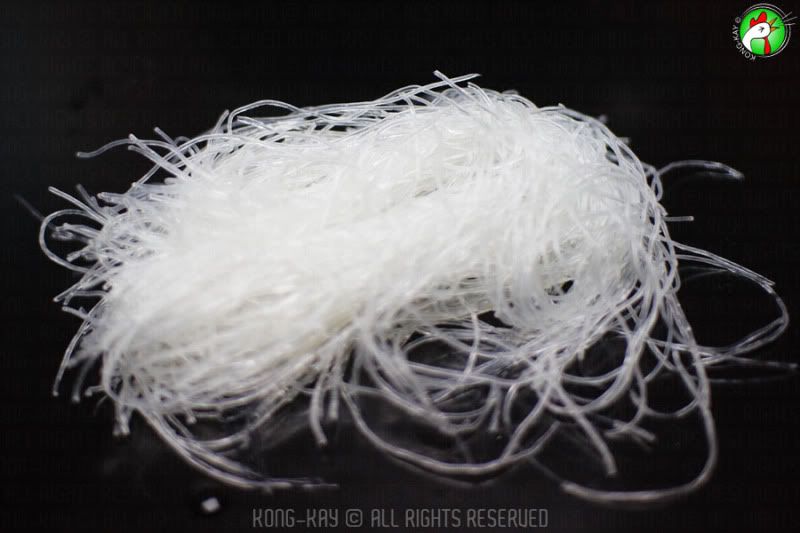 Soak Tanghoon in warm water until soft (about 5 minutes). Drain the water immediately when soft.
Blend/pound all the Sambal ingredient into a paste.
Mix the tamarind pulp with a cup of water into a paste. Shift through a coriander, and reserve the tamarind liquid.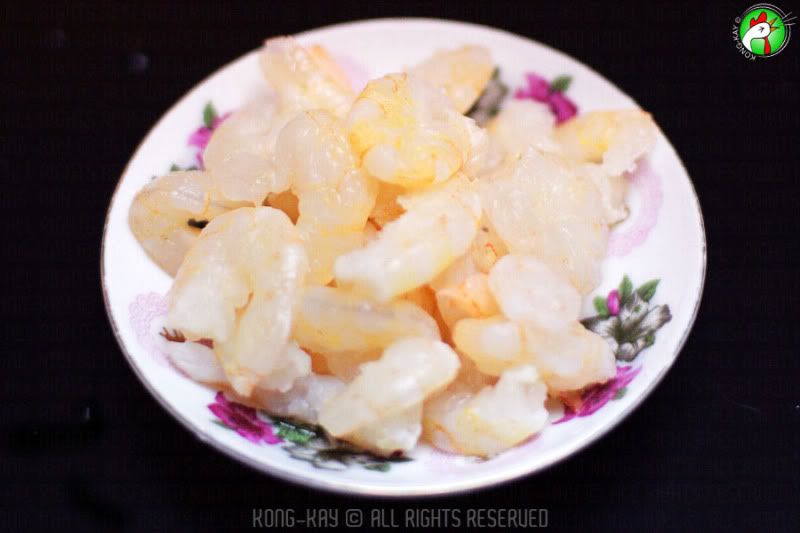 Shell and clean the shrimps.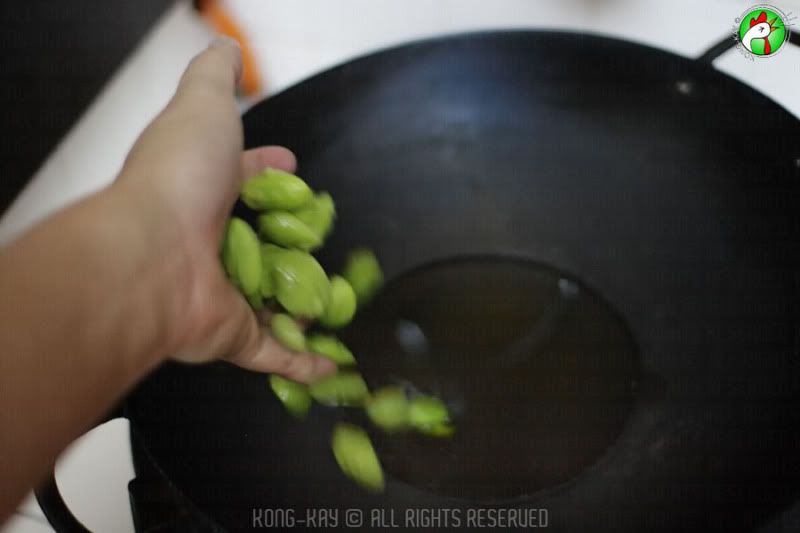 Heat a cup of cooking oil in a wok
. When hot, put in the
Petai
.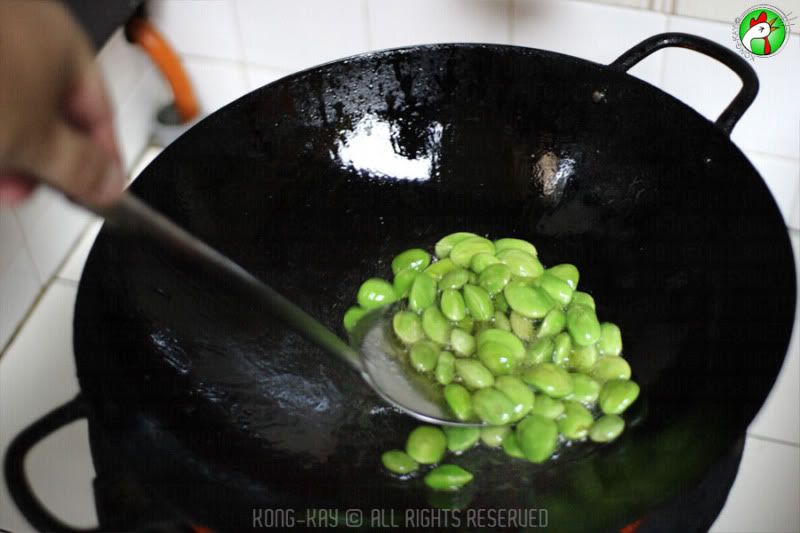 Shallow fry the beans to oil blanch them. Toss and turn them to prevent from getting burnt and turning yellow.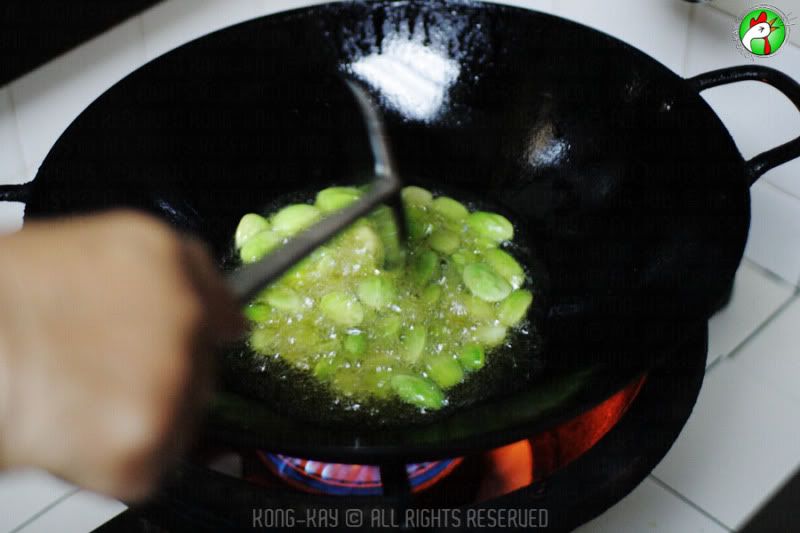 After 5 minutes or so, use the tip of the spatula to pierce the bean. If it's easily cut in half, then they are done.

Remove and set aside. Use kitchen towel to get rid of oil excess.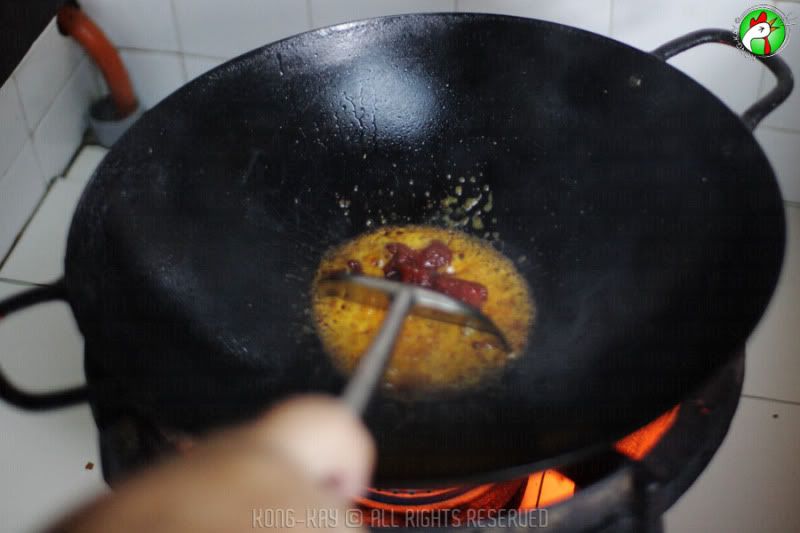 Leave about 4 tbsp. of oil in the wok; fry the sambal paste over medium heat. Turn and agitate the paste around the wok.

When it's amber red and aromatic, toss in the shrimps. Coat them well with the paste for a few seconds.
Then put in the Petai. Fry for about a minute to get them all coated.
Pour in about 2 cups of water to cover the beans. Bring to a boil.

Lower the flame, and let it simmer for a few minutes for the beans to
absorb the sambal
. Add sugar and salt to your taste. Then slowly pour in the tamarind juice to the sour taste of your liking (you don't have to use all the juice).
Finally,
dump the Tanghoon into the wok. Give it one good stir, and serve.
---
---